I met a very nice artisan about a week ago named Dawn. She has been making bird jewelry out of polymer clay about 20 years I believe she told me. We had a really good conversation talking about our experience as artists, jewelry artists in particular, about our experience working with polymer clay, how we are marketing our jewelry, etc.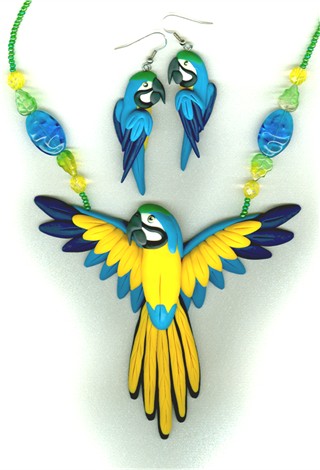 Dawn's work is beautiful. You do not have to be a bird lover to appreciate her jewelry. Her jewelry is colorful, unique, and full of detail. And she designs jewelry with many different types of birds: african greys, eagles, herons, cockatoos, etc. Dawn will even do custom pieces if requested.
This is a sample of her bird jewelry: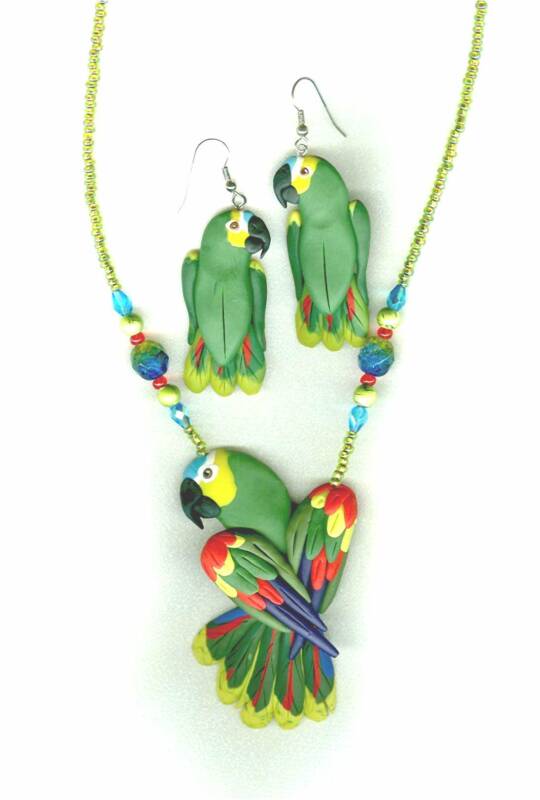 Very impressive you might say. See more of Dawn's birds at her website,
Bird Jewelry
.